Hello October!
Fall is here, and it's the season that is made for comfort. Cooler weather, cozy sweaters, apple cider, and yes, lots of comforting culinary creations! As the seasons change, so does our cooking (arguably, for the better) and ultimately, the way we live and treat our kitchen changes too.
Although we would all love to make the most of this season, our schedules can get busy, and many of us are likely feeling overwhelmed at this time. That's why we put together this great list of tips to make sure your kitchen is equipped to enjoy all the fun and comfort this season can bring!
Do you love fall food but are struggling to cook healthy? No worries, just make sure you stock your fridge with these healthy seasonal goodies (and create a special Pinterest Board so you can expand your culinary horizons!):
Apples – It's apple season, after all
Root vegetables like sweet potatoes, carrots, and beets
Squash
Homemade broths
Almond and Oat milk
Beans and lentils
Leafy greens: kale, spinach, and chard
Old-fashioned oats
Whole wheat flour
Brown sugar and real Maple Syrup
Your favourite whole-wheat or veggie pasta
Canned pumpkin
Essential spices such cinnamon, nutmeg, cloves, allspice, ginger, dried thyme and rosemary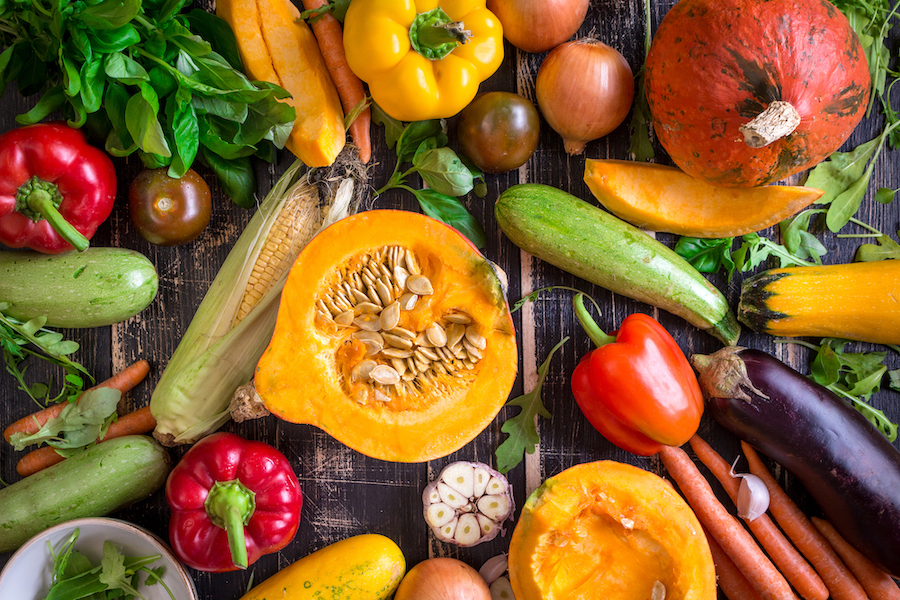 Make friends with your slow cooker again. They are versatile, can save you precious time and you can create some truly delicious seasonal comfort foods in one. Plus, a slow cooker will bring out the flavour in foods and help with that electricity bill.
Also…
Use this time to restock and reorganize your pantry, get rid of expired goods and stock up on your baking and cooking essentials. Consider adding organizational items such as:
Hanging organizers on your party door, and filling them with jars, canned goods and spices to free up space on your shelves.
Containers to store packaged food in baskets, bins, odd-shaped boxes and bags fit to save space.
Make a kid-friendly spot: we've shared this tip before, but we swear by it. Clearing off a designated spot on the bottom shelf where your kids can grab healthy, prepackaged snacks on their own is a great organizational method to save precious time and space day to day.
Add some new flair to your kitchen while freshening things up!
Take this opportunity to restock on your sponges, oven mitts and dish towels. Throw out the ones that are ancient, and use this as a chance to treat yourself to some fun new pieces with harvest colours or seasonal patterns. You don't have to break the bank to get that cute, stylish kitchen, either – Walmart is a great place for those fall accents!
As a bonus, here are some kitchen trends to keep on your radar for 2022…
Streamlined aesthetics
Darker shades for your cabinets and/or paint
Neutral and organic colours; soothing colours found in nature like: sky blue, pale yellows, fresh greens, berry tones, olive hues and pistachio.
Making the most of small spaces in the way of functional high storage and foldable furniture.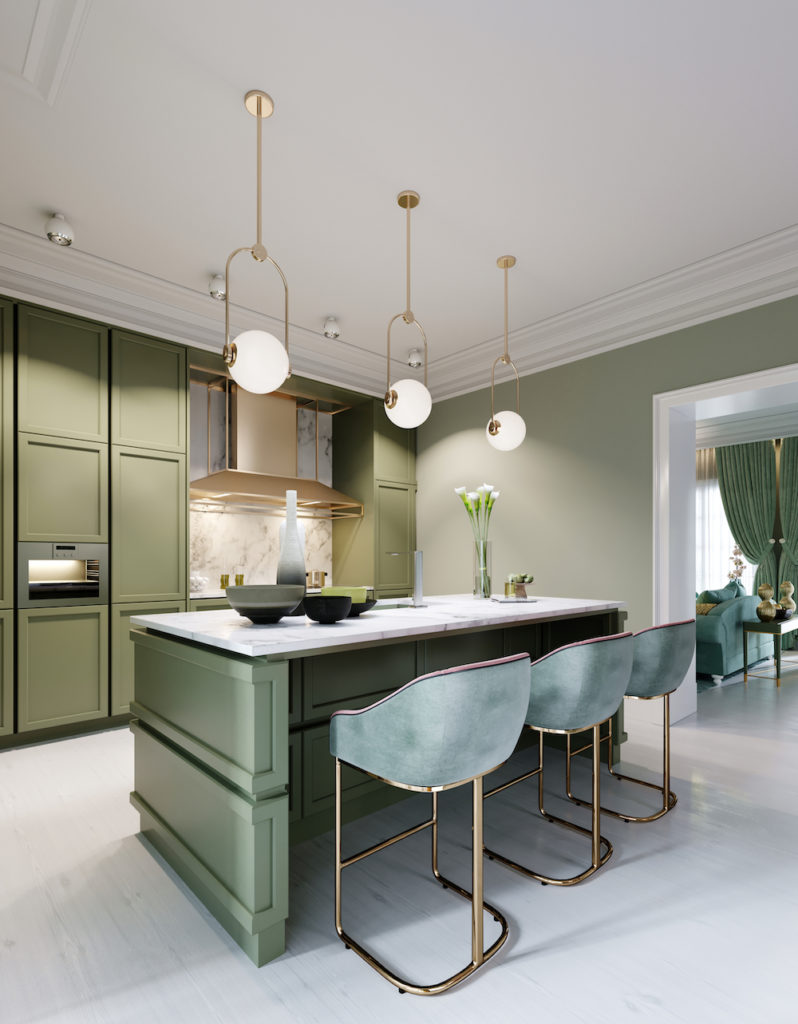 When you're ready to start planning your new custom kitchen, just reach out to the professionals here at Hawthorne Kitchens Kingston!