Happy New Year! We are so excited to continue making custom kitchen dreams come true in 2023. A fresh new year symbolizes a new beginning. Will this be a year you get around to fully organizing your kitchen, making it both wonderfully eye-catching and fabulously functional? We love the idea of 'making life easier' for you, which is why we've gathered this great list of tips for a bright and organized kitchen in January 2023! Plus, some simple crockpot and one pot recipes you can throw together on those days when you're tight for time. Enjoy!
Functional Additions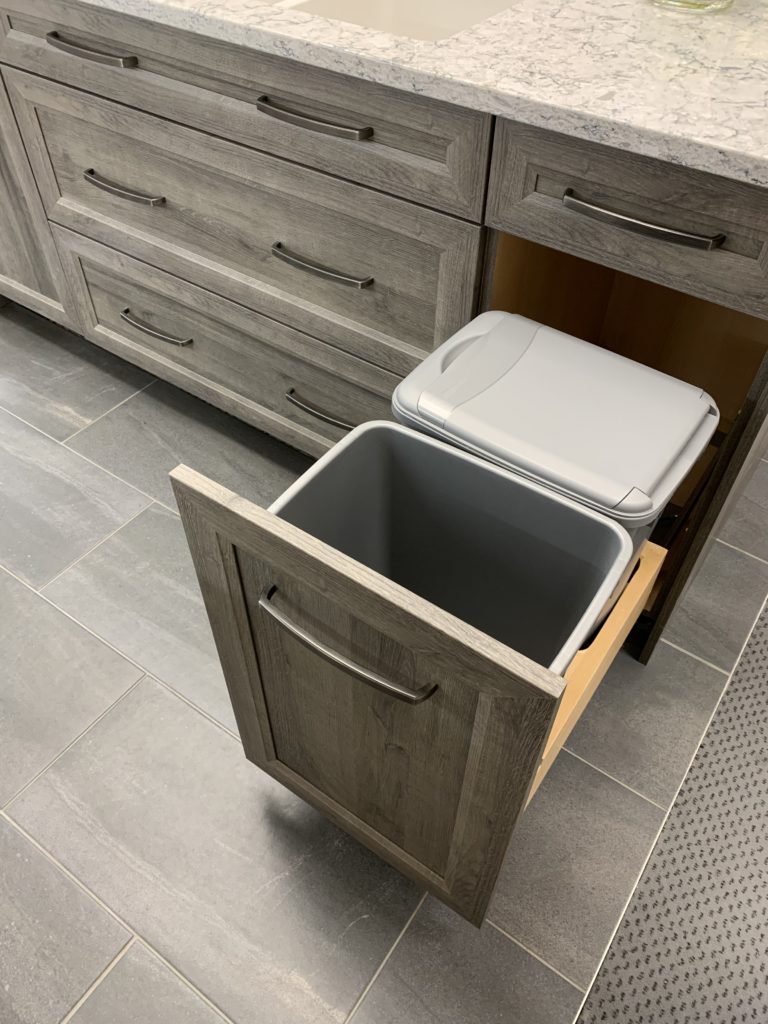 Why have a clunky garbage pail that gets in the way and sits out in the open? Opt for a garbage pull-out that allows you to keep waste and recyclables out of sight, and lids that help minimize odours. Pictured above is a pull-out that quickly becomes a staple in almost every custom kitchen we build here at Hawthorne Kitchens. Maybe we're biased, but we LOVE it. With so many options available, it can get confusing. Be sure to let us know what you're looking for and we can find the perfect fit. Another tricky cabinet is corners. Most of the time they become black holes where forgotten appliances get lost. Using a Corner Cabinet Lazy Susan like the one linked here is another great utilization of space. They allow you to see everything you have in the cabinet easily and are great for small appliances, freeing up more valuable space in your kitchen.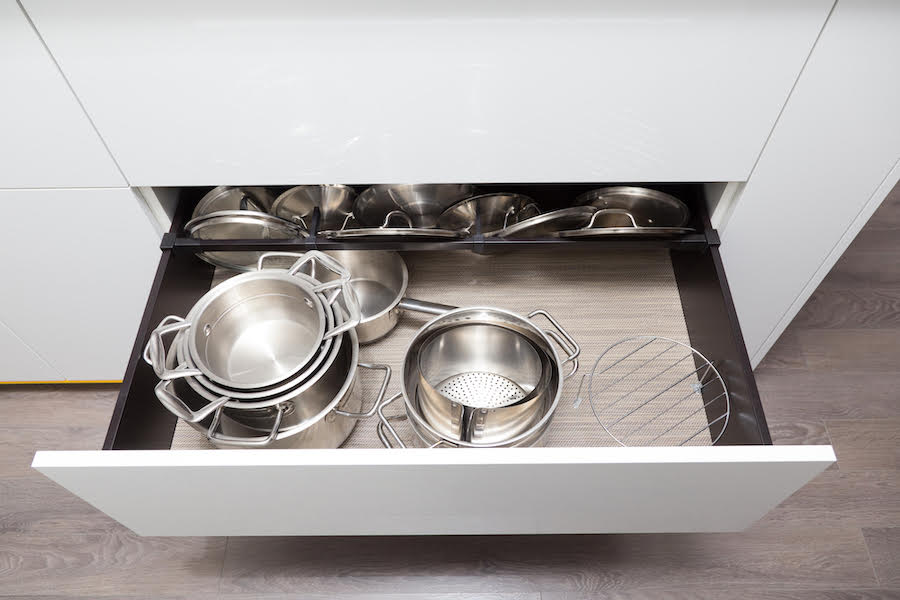 Another space – and patience saver – is a Pot & Pan roll out! Nothing beats having an organized and dedicated space to simply pull out the pot or pan you need without the rest crashing down! The same drawers can also easily be used for tupperware containers and lids. And we all know what a nightmare storing those can be!
Looking for other great organizers where your cabinets are the star of the show? Check out these pull-out solutions that corralle all of your frequently used items into easily accessible, organized spaces. 
Utensil & Knife Block Pull-Out
Simple Hacks to Reclaim Your Space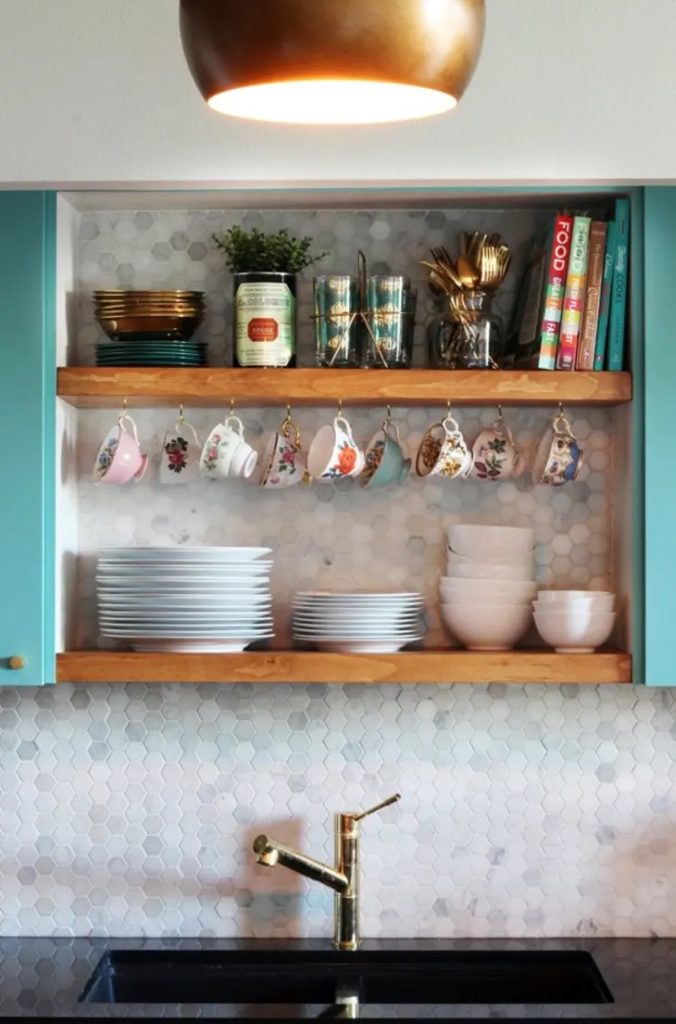 Here's one that's quirky and fun: hanging hooks to show off your teacups and coffee mugs lets you show off your collection and puts frequently used dishes in and easy grab-and-go location… all while gaining more precious counter and cabinet space. Don't have anywhere to add little hooks? Try this Under the Shelf Mug Hook instead.
Who doesn't love those Costco trips, especially if you spend a lot of time in the kitchen! However, bulky items can take up a lot of space and create areas of chaos. Try storing those bulky items in jars! Not only is it a space space saver, but it also lets you see how much you have left of each item, and when you may need to add them to the next shopping list. Plus we think it looks really cool.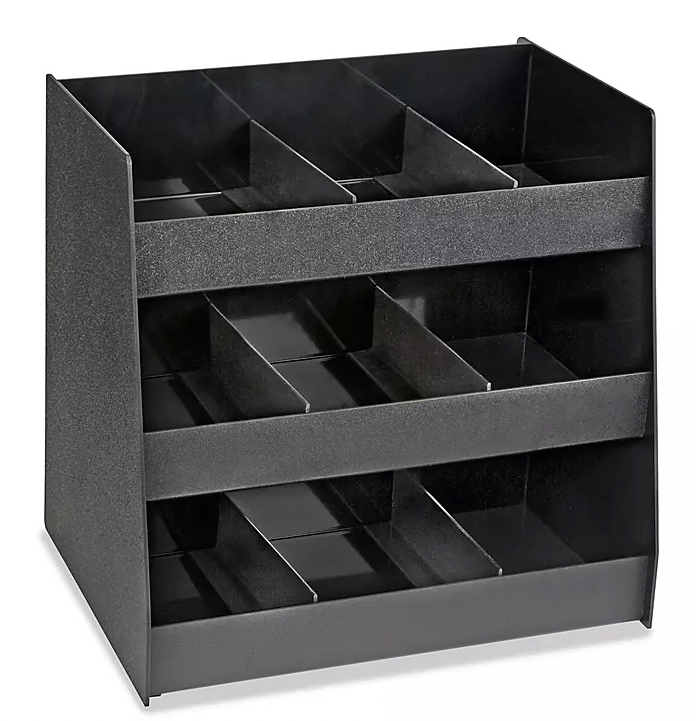 Now, your bulk items are in jars. However, there's a lot of them, and you still have a lot of spices you need to store (but also, easily access). So what do you do? Try this storage solution: corral and transform your countertop space with Condiment Organizers and shelves! Items like this are available in most homeware stores.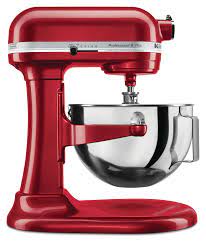 If you're lucky enough to own one of these beauties, you know how easy they can make baking, and how much space the whole unit + attachments can take up. A quick tip to save drawer space: store the attachments in the bowl.
Easy Meals for a Busy Life!
Wait – easy meals that are delicious AND good for me? That's right. One pot meals are such a blessing! They mean less time prepping and more time enjoying meals with family. We wanted to share these 88 Easy One-Pot Meals with you, and highlight a few of our favourites.
Portobello and Chickpea Sheet-Pan Supper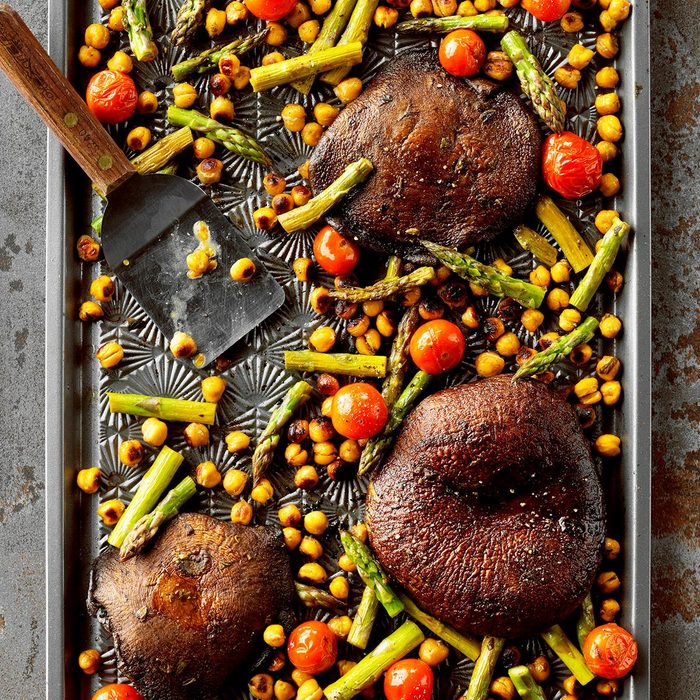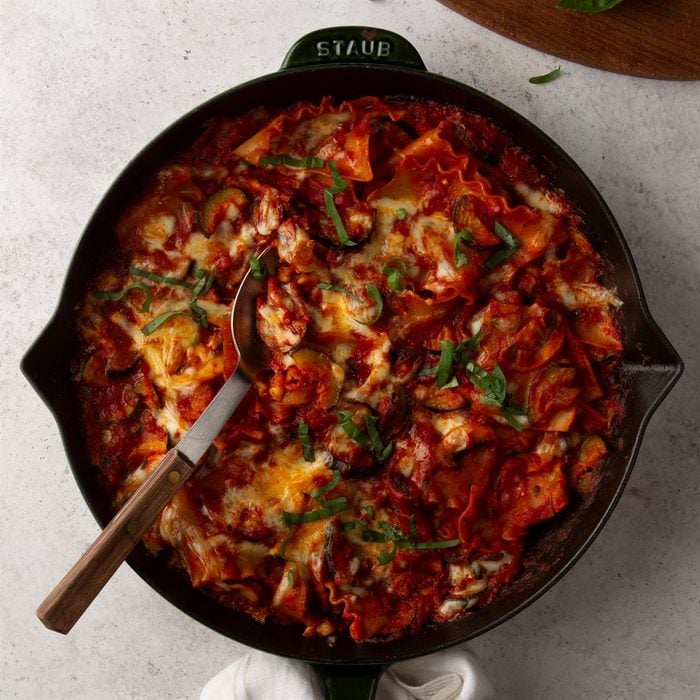 And for those long days? Here are 20 Delicious CrockPot recipes that are as unique as they are tasty! Put them on in the morning and enjoy a hot and delicious meal when your day is done!
We hope these organizational ideas for a refreshed and stress-free kitchen space help start your year off strong and make you feel inspired! Please reach out to the custom kitchen experts at Hawthorne Kitchens Kingston for any questions or to start planning that dream build!