Another year has blown by, and another magical holiday season is upon us! Where has the time gone? While it's been another year of pandemic highs and lows, there have been a lot of positives as well. It's been a year of beauty, discovery and silver linings, and luckily, a clear pathway to brighter days. Our world has changed (in some ways, for the better) and in turn, so has our time spent at home, living habits, stylistic choices and tastes! We are seeing a more holistic and natural approach to design, as well as super practical methods and an homage to days gone by. Is a new custom kitchen or kitchen reno on the radar for the new year? If so, we couldn't be more excited, and wanted to give you a little teaser of the Kitchen Design Trends you can expect to see in 2022!
We hope this list gives you a start on a bright and shiny new year full of new beginnings and getting the most out of your kitchen space!
The colour GREEN isn't going anywhere! Green suits a variety of different moods but overall, it's perceived as a happy colour that symbolizes "life". What a great selection for the hub of your home! Many large paint companies stand behind the idea of bringing the natural beauty of the outdoors inside, and this will remain a major design element well into the new year. There's no one shade that fits the bill – you can go bold, or more subdued. If you're not ready to make the leap to green walls, you can always utilize the colour in your go-to kitchen accessories. 
On the note of COLOUR, do not be afraid of it, because colourful kitchens are making a big resurgence again in 2022. In unexpected ways like bolder tones in cabinetry, or unconventional, more colourful tones in countertops. 
Let the sun shine in with tons of natural light. Large windows along the counter space, or extra-large skylights is something you will see more of as the year plays out. This is to promote a feeling of warmth and expansiveness. Letting light fall naturally across your kitchen space is the aesthetically pleasing vibe you didn't know you needed. 

Enjoy the elemental beauty of stone. We know custom counters, and we know what's built to last. We offer some beautiful options for Natural Stone Countertops at Hawthorne Kitchens, fabricated in-house. Natural stone is a material that has been used in countless applications through the years. It is a very hard and durable material, and it also has a high resistance to heat, which can make it a great choice for your kitchen. Natural stone can be a great cost-effective option for your home and its natural unique beauty can truly be incredible. Making the most of this material will likely never go out of style, and is only growing in popularity. Stone material countertops in general that carry a dramatic or eye-catching element in their composition will be a big hit in the New Year, so don't hold back! 
In addition to the countertops, we also project a rejuvenated focus on Cabinetry. The intricacies of cabinetry design will be at the fore-front, and we couldn't be happier. We will see a broader range of beautiful woods being used, plus we are going to see materials being expanded in the unconventional but extremely versatile realm.
Lucky for you, cabinets are another thing we do really well.
Eco-Style is always in.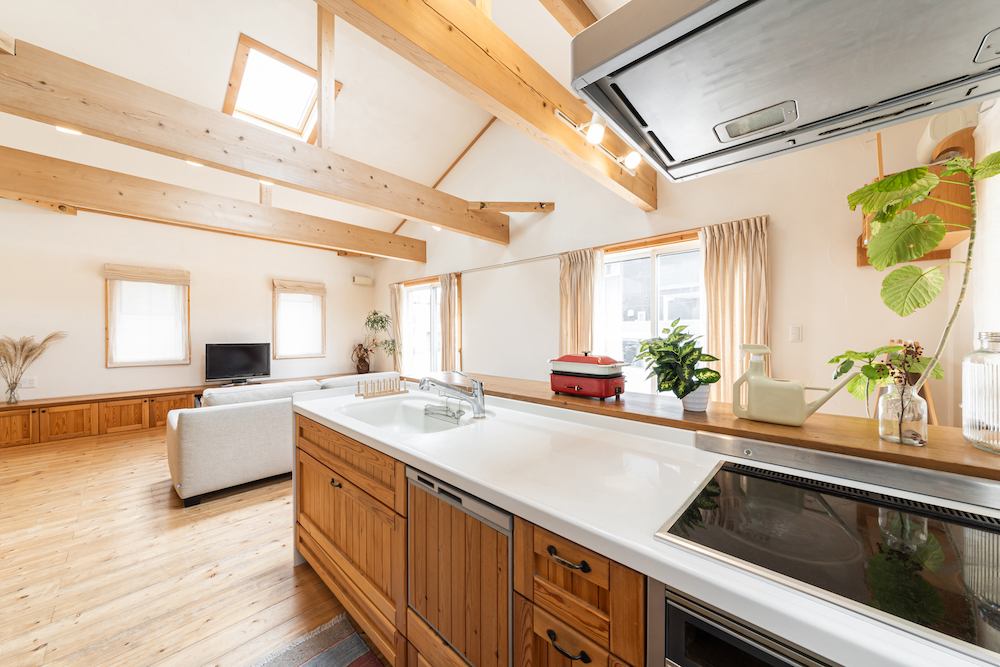 Like a breath of fresh air, eco-style looks like it's here to stay. Natural. Neutrality. Basic finishes. Subdued shades. And lots of greenery! These spaces look great when delicately accented with other colours found in nature, from pale blue to fresh shades of greenery. They can also be enriched with other cheerful colors, for example, bright yellow or berry. Furniture made of natural wood will perfectly complement the kitchen space. Do not forget about textures, because they are an integral part of this style. A linen tablecloth, live plants, earthy coasters and an artisan floor rug.
Storage Space
This is one we bring up often, but that's because it's: 1. More important to plan out than you could imagine, and 2. Breathes a new life into your kitchen in really fascinating ways.
Check out this great list of kitchen storage tips that can suit many different lifestyles here:
https://www.architecturaldigest.com/story/kitchen-organization-ideas-to-maximize-storage-space
A special spot for your furry friends.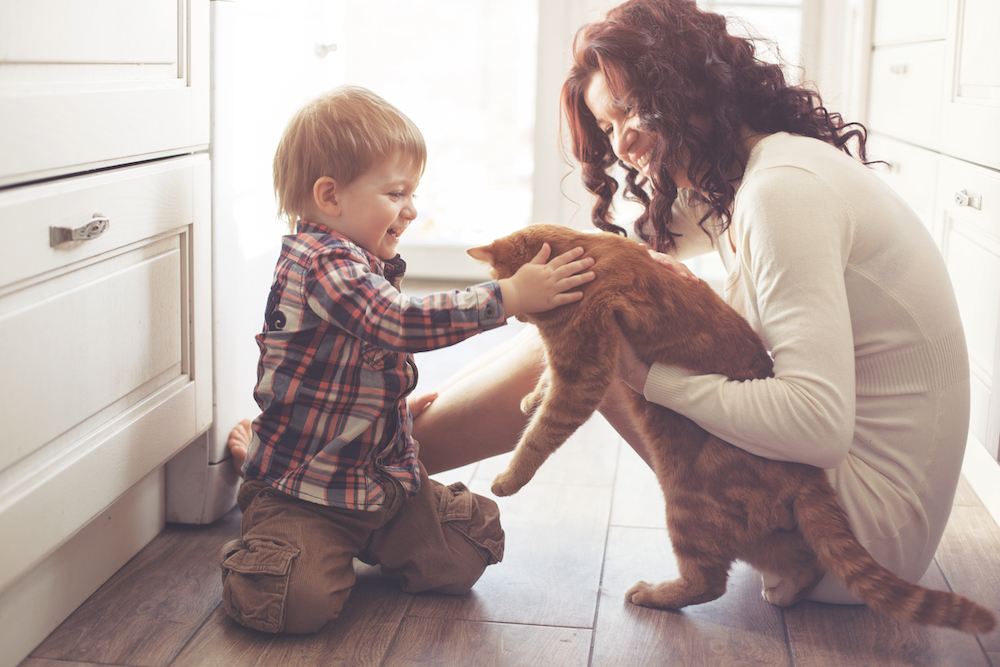 They're a part of the family, too! Since the beginning of the pandemic, more and more people have expanded their family to include a new pet, due to all the new-found time spent in our home. There's often a lot of unclaimed floor splace in the kitchen, so consider creating a little nook for them to cozy up in, and keep your company in the heart of your home.

Will 2022 be the year of your kitchen reno? If the answer is YES, if you have any questions or would like to visit our showroom, please get in touch with Hawthorne Kitchens Kingston today!
Designed for Living – Built for Life. Have a great holiday season, Kingston!