Are you starting to feel inspired by the beauty of spring? This burst of creative energy could mean it's a perfect time to start planning that custom kitchen reno you've been wanting for years. Don't let your preconceived notions limit you. Just get in touch and we can walk you through what's possible, regardless of the size of your space or budget.
When it comes to renovation work, we are happy to do as much or as little as our customers desire. We call it 'Renovations Your Way', divided into gold, silver and bronze service packages, which can be found here. Please browse the package and discover the right one for you! All you truly need is a vision, a design idea and a set budget, and we can make the rest of the magic happen. Begin by taking some time to gather inspirational photos, collect must-have ideas, assess your storage needs, determine your budget, and pick out appliances. Educate yourself on various products available, and get a grasp on what 'your kitchen' would feel like. If you're working with limited space and need a bit more inspiration to visualize the possibilties, we've compiled this list below to get the ball rolling! Enjoy. 
Working with a limited amount of space? Here are a few colour pairings that will help expand the horizon and create a spacious feel.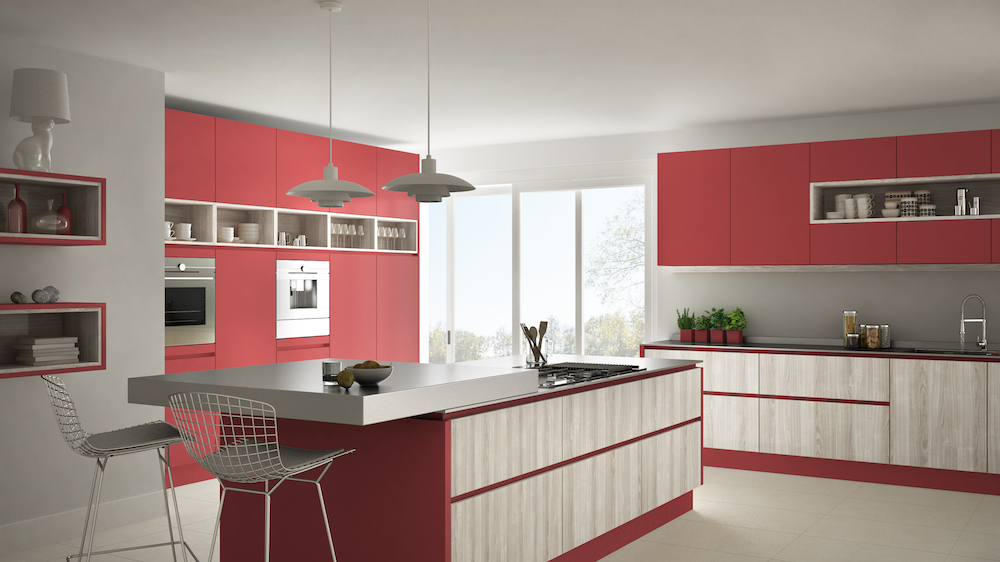 Shades of white paired with light, subdued hues of other colours.
Wood accents paired with sage green and a white, or cream.
Red, Grey, and Metallic.
Black, White, and any other pairing, preferably bold.
Small-Scale, Big Impact – Kitchen Design Ideas
Utilize Upper Wall Space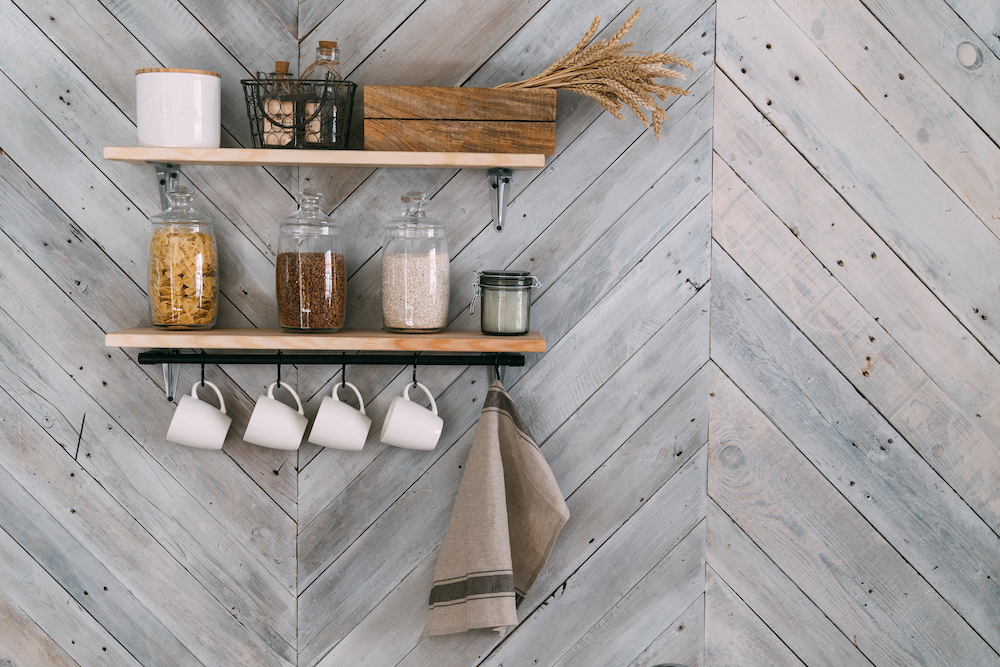 You can use the upper part of a kitchen wall to save space (and funds) that you would spend on those extra cabinets. Higher shelves, pot racks and hanging mugs can make your kitchen look larger. The ceiling is the limit, really. 
Open Things Up With a Mirrored Backsplash. When there is minimal light in a kitchen, mirrors can really help open the space up and project more natural light around.
Make use of every inch of space.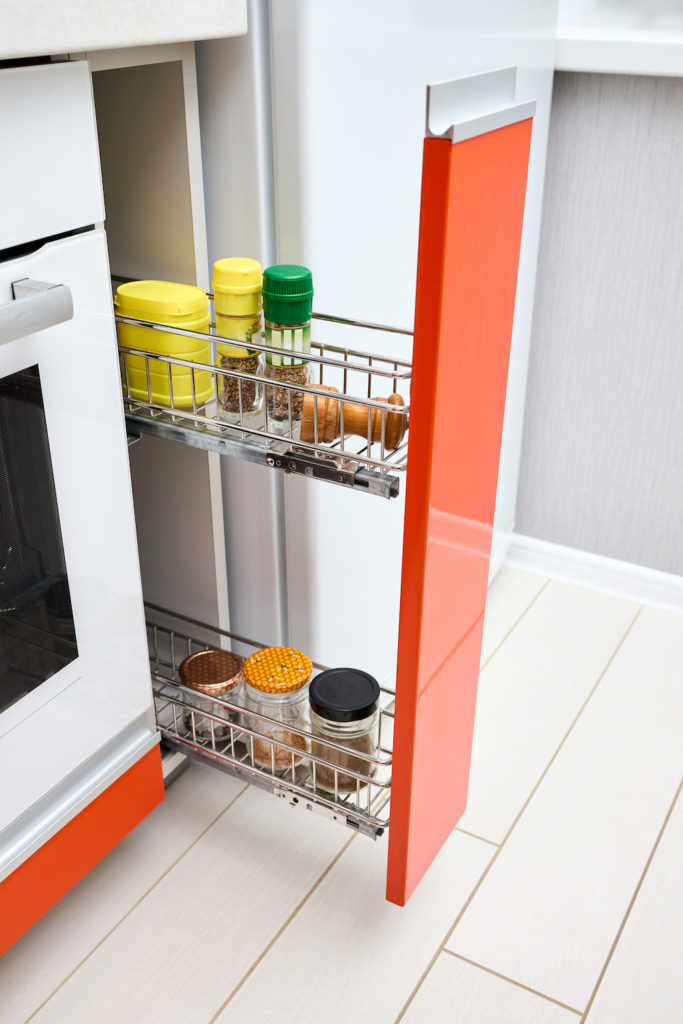 You can find a way to use just about every space in a kitchen. Even that tiny sliver of space next to your stove can make a great mini pantry for spices and oils.  
Consider a Patterned Floor.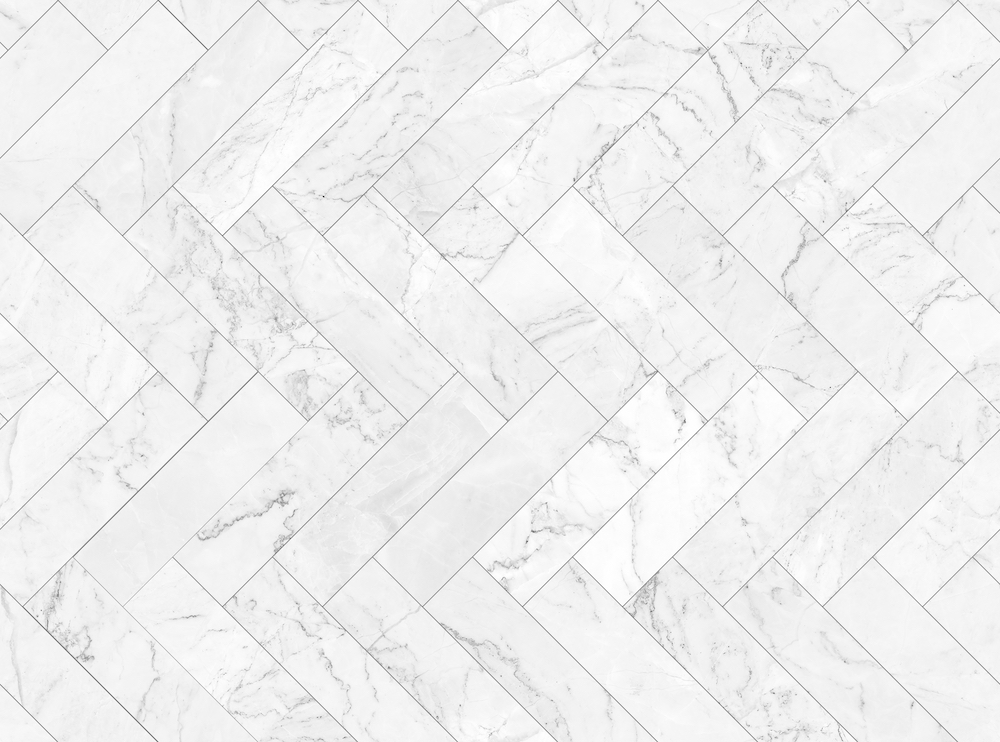 Never underestimate the power of a pattern and how amazing it can look. You would think a pattern, tiled floor would minimize the feel of the space but the opposite is actually true. Patterns, especially on your floor, can give the illusion of a larger space. 
Install a tiny sink. We know a large, deep sink is attractive (especially if you need to hide some dishes!) but a small sink can be well worth it for the versatility.  You can purchase a sink cover and the sink can double as an area for food prep – a great way to utilize a smaller space efficiently, while keeping things looking sleeker than ever. If you have any questions or just want to get started on designing your dream kitchen, reach out to our team today! No matter the scale of your project, the professionals at Hawthorne Kitchens Kingston can't wait to help bring your vision to life in a way that suits your lifestyle.
We hope you have a very colourful spring!