Hello, June! Are things looking a little dark and dingy inside your kitchen space? With all of the sunny rays, Vitamin D and good vibes going, there's no better time to bring a little of that sunshine inside for a happy, revitalized space! We're not talking about a brand new kitchen or kitchen reno. (Although, if it is the right time, Hawthorne is the spot in Kingston Ontario for your next custom kitchen project.) We wanted to provide you with some great, inexpensive tips to get you started and completely transform your space to keep the sun shining all season long.
Start with a fresh canvas. This means:
Declutter and Organize: Put away or donate any old or seasonal items, appliances and doo-dads you don't use anymore, and file any of those papers that have been lying around. If you're looking for some innovative organization methods, check out this great blog from Clean and Scentsible. It features a Kitchen Decluttering Checklist, plus tons of ideas and inspiration! https://www.cleanandscentsible.com/20-things-to-declutter-from-the-kitchen/
A Deep Clean: Now that all of your things are out of the way, wipe down every surface. Counters, shelves, cabinets, even the appliances. Clean the stove thoroughly – trust us, it's better to just get it done. And yes, definitely the kitchen windows.
Time to get creative!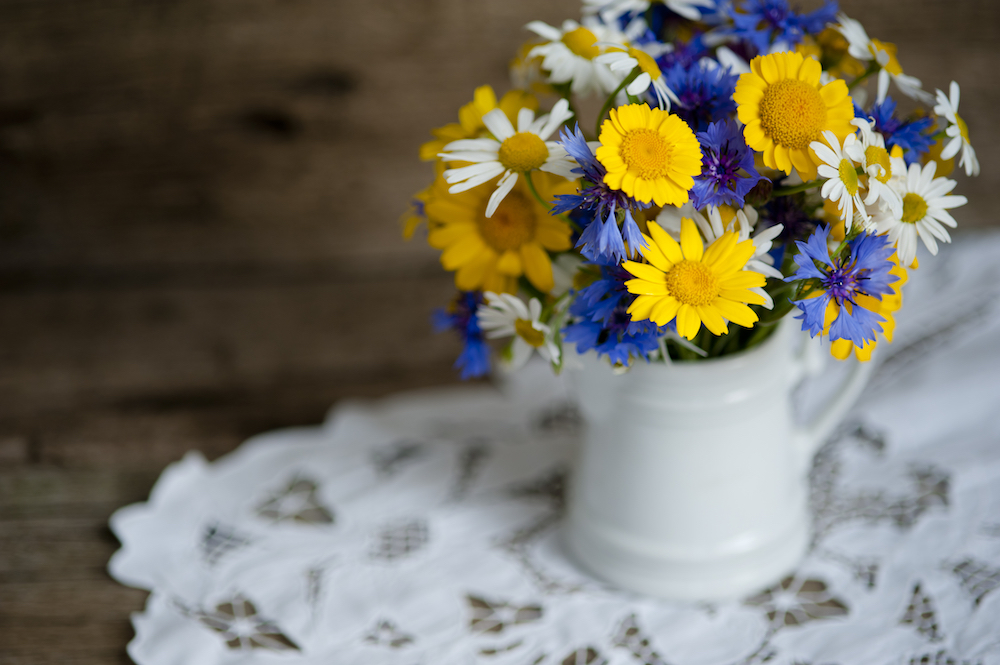 Find a spot for your designated fun seasonal centrepiece. Some great inspiration can be found here, to get you started. https://my100yearoldhome.com/how-to-create-a-summer-dinner-centerpiece/. It can be as simple as using items you already have around the house! A bowl or vase, some decorations and some faux florals (like ones from MQ Florals, linked here) or real ones from the store that you can constantly change up and change out.