Hello November! November is always such an interesting month, often with some polarized opinions. Some people enjoy the nice break between October festivities, and a busy holiday season in December. Others find the month to be gloomy and desolate, demotivated by the colder, darker days and the looming snow. We can't change the Canadian Weather, but we can help brighten things up in the hub of your home to make this month eternally bright. Beat the November blues and feel some cheer well before Christmas with these great custom kitchen tips!
FIRST: Let's warm things up.
Our first set of tips will help warm up your kitchen for a very cozy late fall and winter. 
Consider the immense benefits of Indoor House Plants. They're a great way to make the air in your home more pure, plus this small piece of greenery can help cheer you up on those gray days. Lead a busy life? Opt for low maintenance plants that you don't have to worry about. Aloe, cactus and succulents are a great place to start.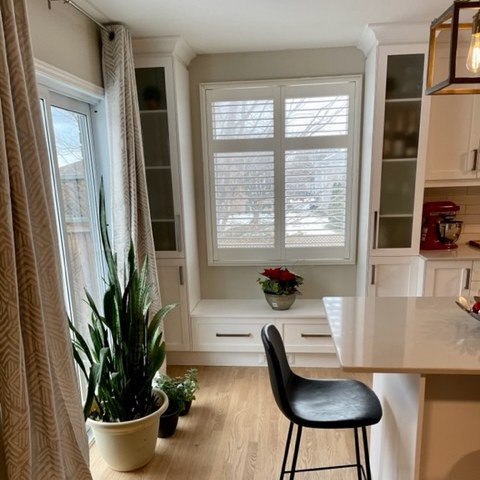 Make sure your Warm Beverage Station is right where you need it to be, good looking, and fully stocked with some fun cups! Here are some great ideas.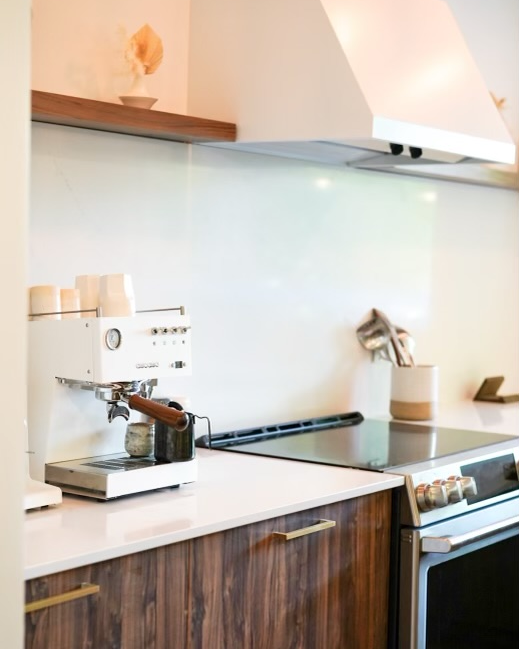 A mild scented candle is enough to boost anyone's spirits and provide a feeling of cozy comfort. There are so many different options, but we'd like to suggest these amazing, Canadian-made sustainable options from Hollow Tree. All candles feature a different variation of a mild yet soothing scent inspired by notes of the coastal rainforest.  
https://hollowtree.ca/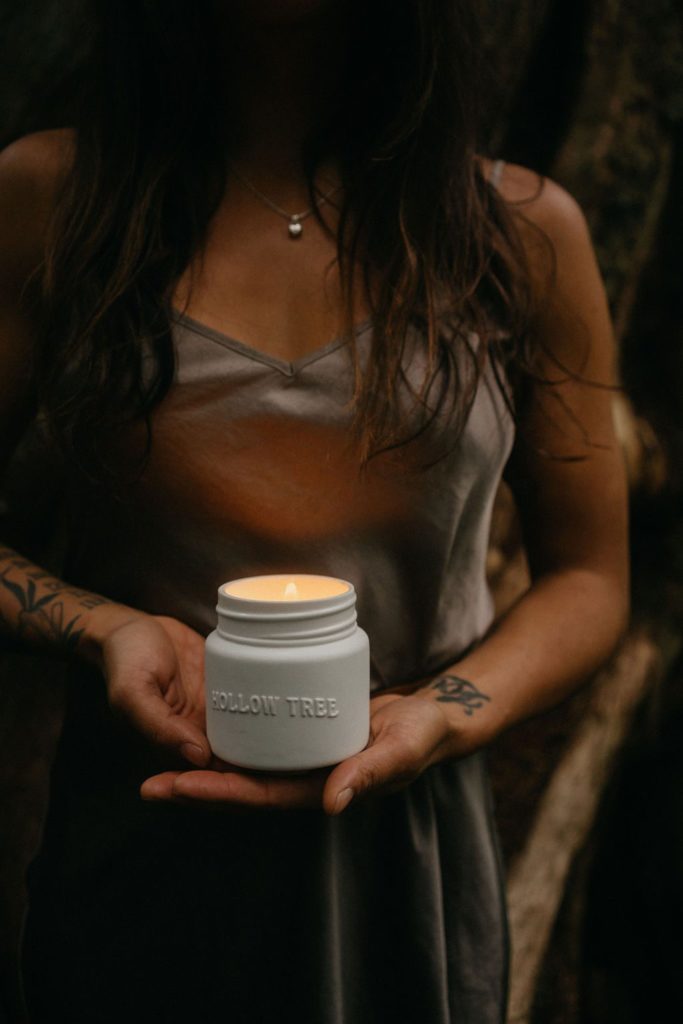 Second: Enhance your decorative touches.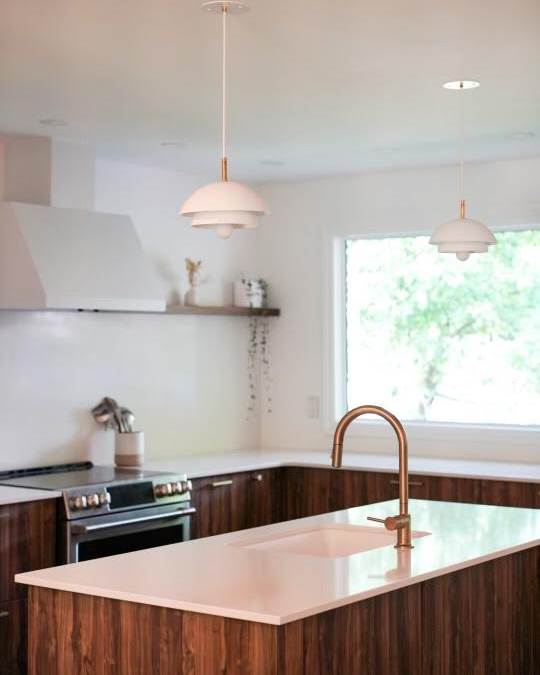 Consider copper for your kitchen for the pots, pans, fixtures and little decorations. Copper looks truly lovely in most kitchens and adds an element of year-round warmth. 
Make your countertop centre piece(s) count. Even if you have just a little space to dedicate, it can make a really big difference in how the kitchen looks! Real or Fake Everlasting Florals (like these ones from MQ Florals) placed in a rustic pot or vase gives the space a taste of infinite springtime. https://www.mqflorals.com/shop-all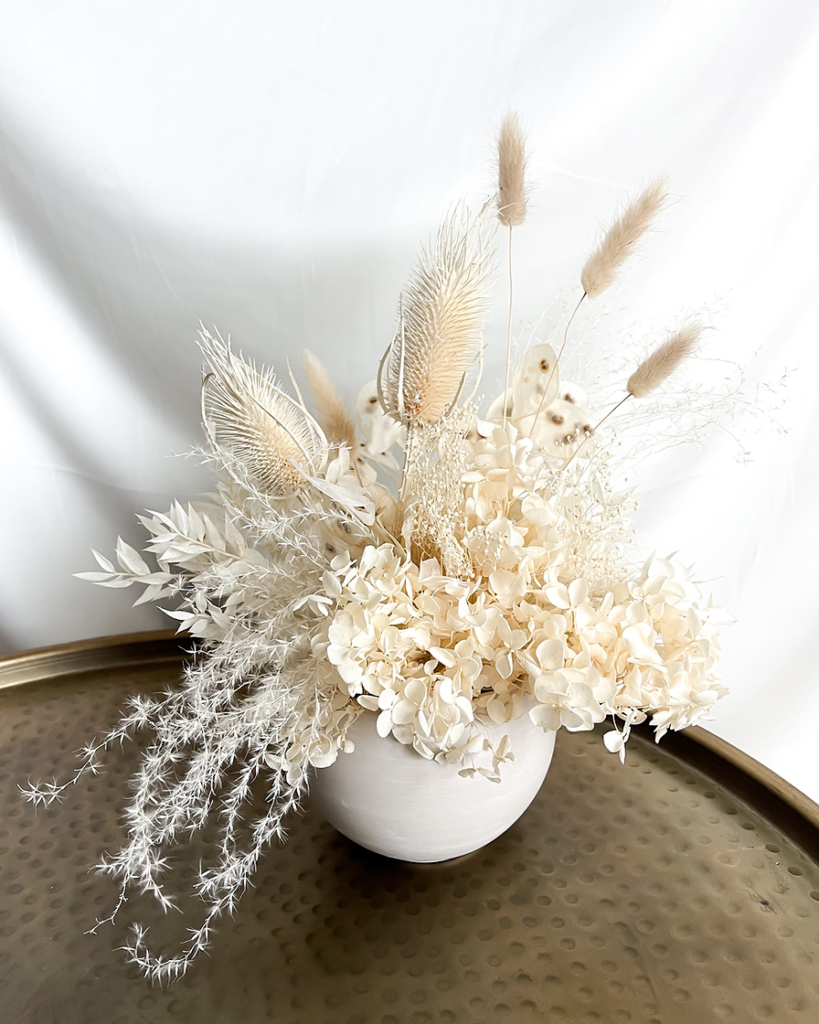 Additionally, surrounding your work area with little sprigs of greenery or wood pieces can provide natural-looking unity.
A mini-reno. Could it be time to upgrade your cabinet doors? If you're looking for a substantial change/upgrade to your kitchen space but don't want to undertake an entire renovation, this could be just what you need. Make an important change by choosing from a range of new modern and inspirational colours, cabinet styles and different hardware.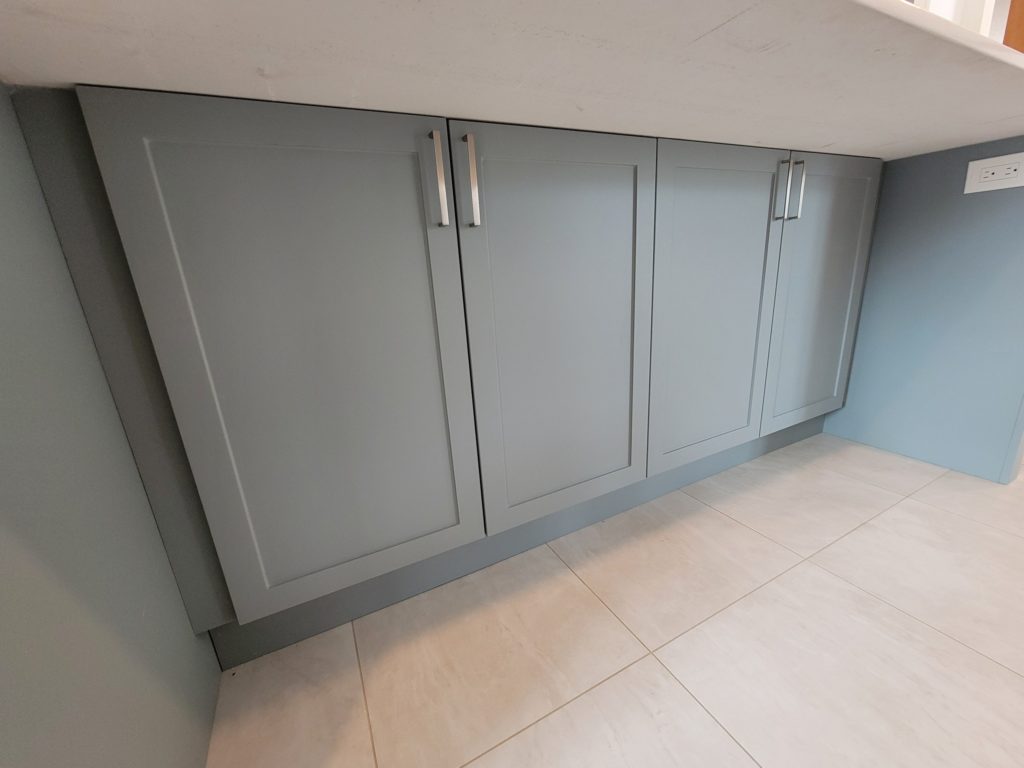 Did you know? At Hawthorne Kitchens Kingston, there are many different methods we use to create your cabinets. We took our inspiration from old fashioned furniture that stood the test of time, this was done by integrating blind dado construction mixed with good quality materials. It does not matter your budget or which door materials you choose, the quality of the cabinet construction remains the same. We have integrated CNC technology and many modern efficiencies with our classic custom woodworking to create the product we are so proud of, at a price that competes against mass produced box store cabinetry. Please reach out if you have any questions on how we can upgrade your custom cabinets!
Third: Taste your way through the harder days. Here are some amazing and simple recipes to try this November! These foods will boost your energy and leave you feeling comforted. 
https://www.ambitiouskitchen.com/comforting-recipes-to-cook-in-november/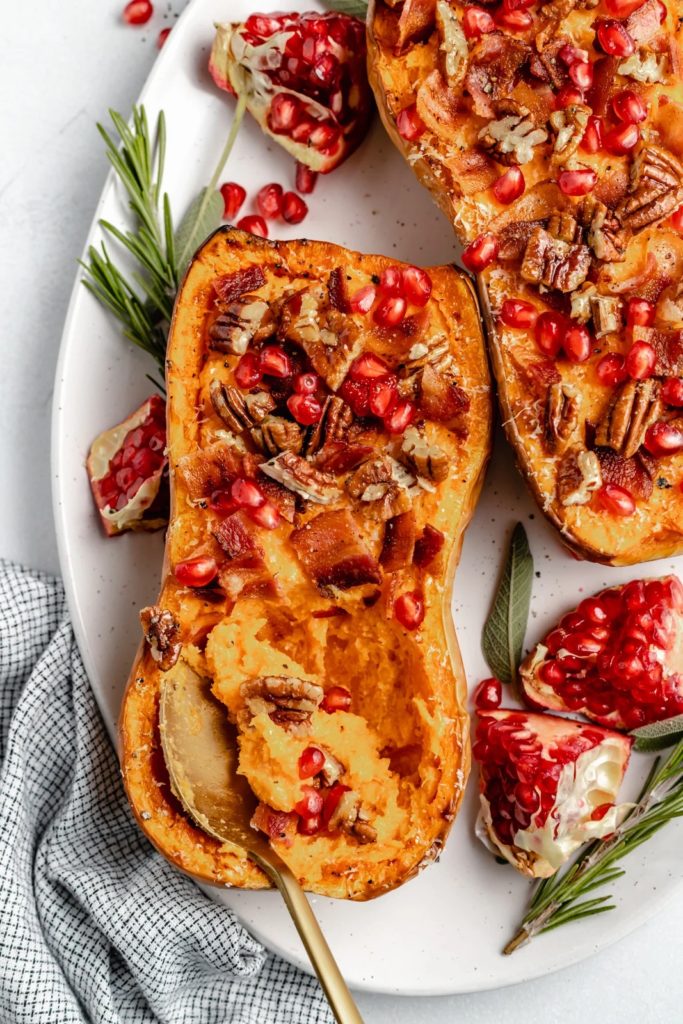 We hope you enjoyed our November Blog! If you have any questions or you're ready to upgrade your kitchen, just contact us.