Hello, September!
Where did the summer go? It seems like just yesterday, the temperatures were sweltering, we were soaking up the sun, and looking for creative ways tHello, September!Where did the summer go? It seems like just yesterday, the temperatures were sweltering, we were soaking up the sun, and looking for creative ways to cool down our living spaces. Now: we are already starting to bundle up and think "fall", and to look for that warm inspiration all around us. The feeling of "togetherness" and beauty that September brings with it as the month progresses is meant to be enjoyed to the fullest! That's why we put together this inspirational list of fall-themed additions you can add to your kitchen/home, even with a busy schedule. Warm up a cup of apple cider, and enjoy this one!
Time for a NEW pop of colour? 
Here are some amazing combinations that won't ever be a let down. Plus, they're guaranteed to carry on those cheery early autumn vibes year-round. The combination of paint, cabinetry, and accents: that's completely up to you and your budget. But here is your starting point.
Light, earthy brown + Sage Green. The wood elements are great to apply to any visible ceiling beams, flooring, or wood elements on your island, and the best part is the shades don't all have to be identical. The sage colour will then pair perfectly when applied to any tiling or paint colour. It's rich, earthy and combines the lush nature of beautiful harvest elements in fall. 
Gold + Shades of Green is the underrated colour scheme we could not wait to share with you.  Add the gold in your hardware pieces and see how mesmerizing the space becomes!  
Yellow & a tasteful pop of red. This warm, seemingly unconventional colour combination is now making its debut in the mainstream. This warm kitchen colour combination is a great way to make any house feel like a lived-in home! A pale or harvest shade of yellow works great on the walls and/or cabinets. Pops of red really bring it all to life when used in your cabinets, seating and accessories. Just be sure to include a neutral white somewhere in the colour scheme, and the combination will remind you of an escape to a romantic getaway to a European country.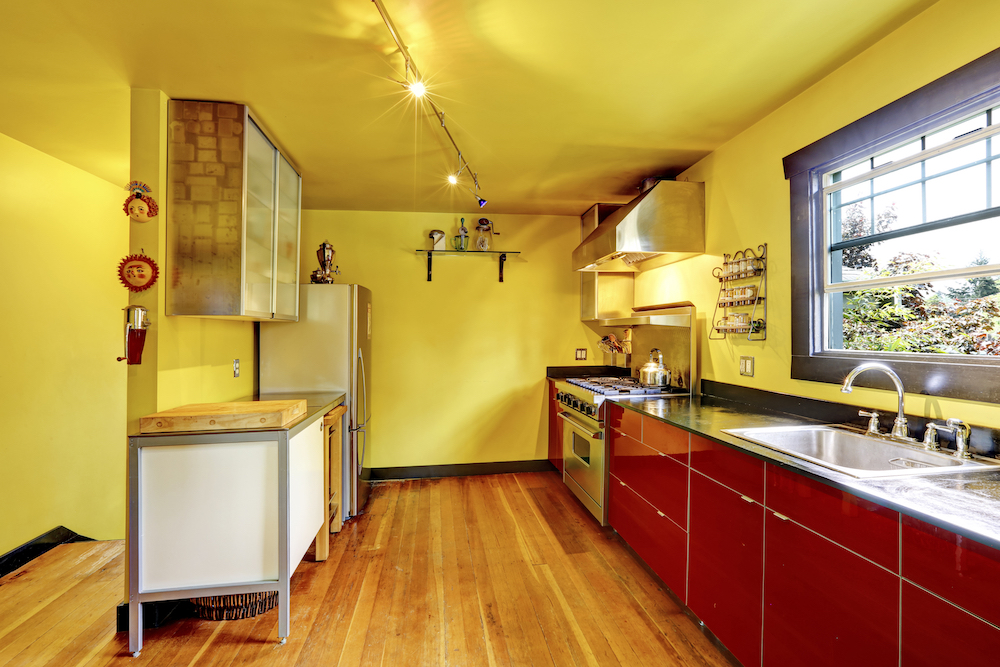 These new kitchen shades can come from anything inspired by a favourite fall feeling/setting! You really can't go wrong. An example pictured here is a colour palette, sourced from the theme of a "Cabin Retreat". It's amazing how much these tones can immerse you and bring to life a comforting feeling. Contact the team of Custom Kitchen Design professionals at Hawthorne Kitchens Kingston to go over your fall colour palette! We can make suggestions to best suit your kitchen space.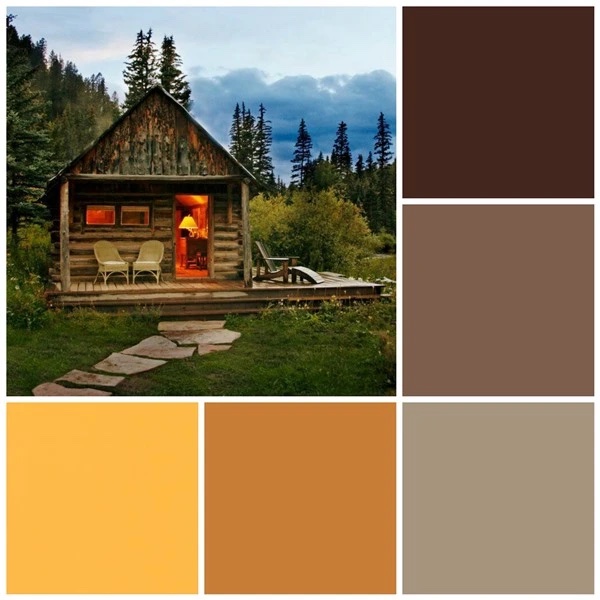 Generally, anything off of a fall palette is a great place to start.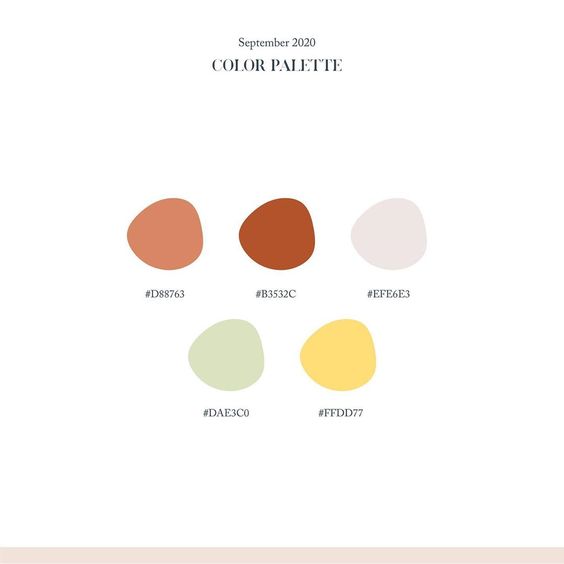 Enchanting Fall Florals 
September is an underrated and beautiful time for breathtaking floral arrangements! Hit up your garden, the local florist, or farmers market to start creating your lovely floral arrangements for your kitchen. Unconventional Wildflowers are not off-limits, they are recommended! Here are a few suggestions for what you should be looking for…
Aster and Morning glory, the birth flowers for September.
Sunflowers are the main event in September! They look gorgeous paired with other seasonal flowers like roses, snapdragons and chrysanthemums.
Daffodils, paired with Roses, Peonies and Amsonia.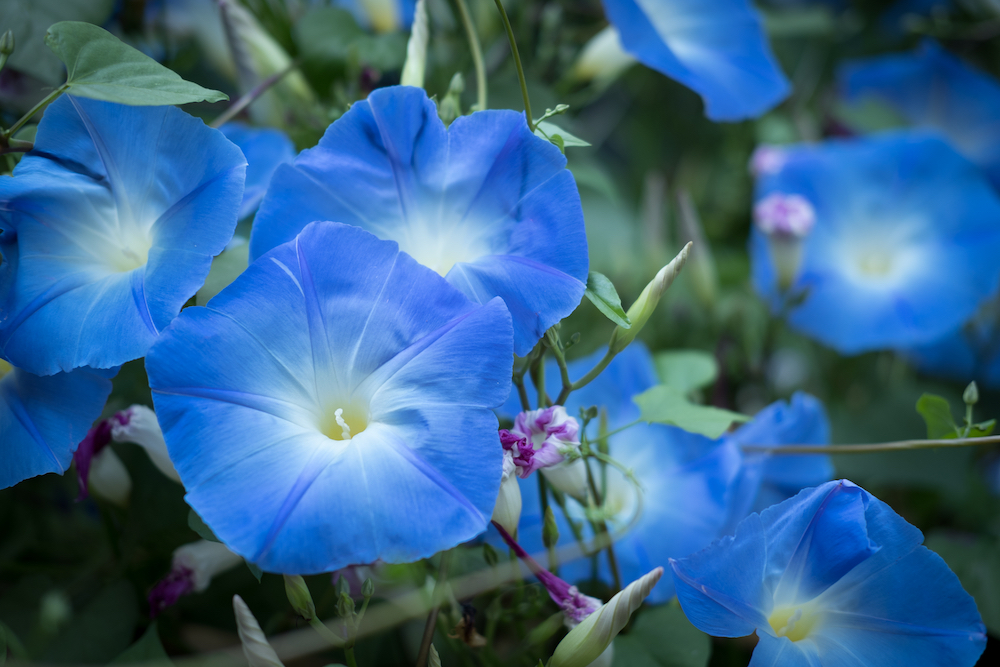 Time for your favourite part – the recipes. 
These healthy, simple fall-themed recipes can be enjoyed year-round! Check them out.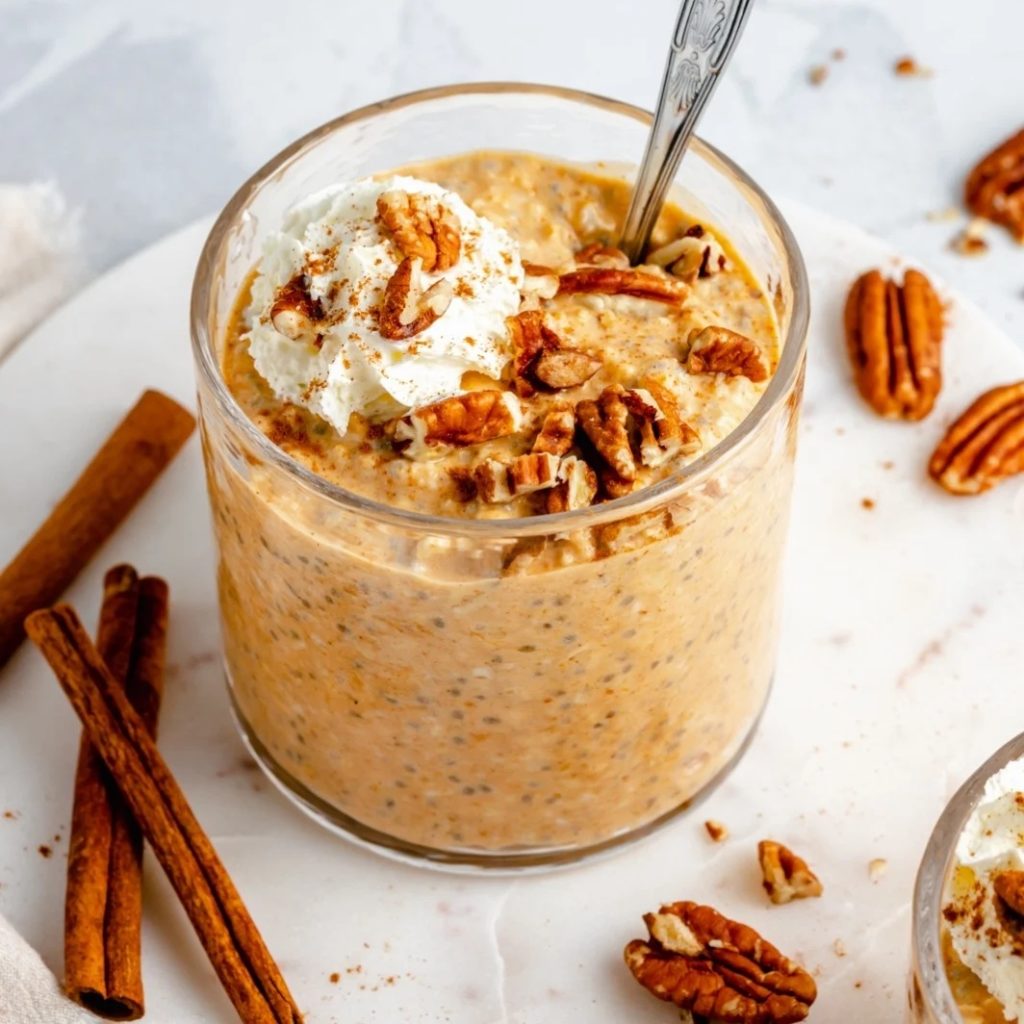 Make the hub of your home a place you love being this fall. We hope you enjoyed this special list of September inspiration!  If you have any questions or would like to book a consultation for a custom kitchen design, contact the team at Hawthorne Kitchens Kingston. We'd be more than happy to walk you through the best options for you and your living space.