Today we are welcoming the month of March back into our lives! Although there's often some frigid winter days during this month, it's also when we see that first glimmer of springtime beauty; a reminder of the good things that are to come. Many of us also associate this month with the concept of luck. We can't promise you rainbows or pots of gold… But we can promise you a team of great designers in your corner, eager to help you make your kitchen dreams come true. Enjoy this month's blog full of great ideas to inspire you, and welcome in an early spring.
Growing Positivity: A Space In Bloom
It's time to let the good things grow, and the inspiration flow! Here are some simple design tips to boost your mood, inspire springtime feelings and make your kitchen feel like a breath of fresh air.
Lean into lighting: Lighting can play a huge and crucial role in how a space looks and feels. Consider a BAZZSmartHome light or a light with a dimmer for complete control over the ambience.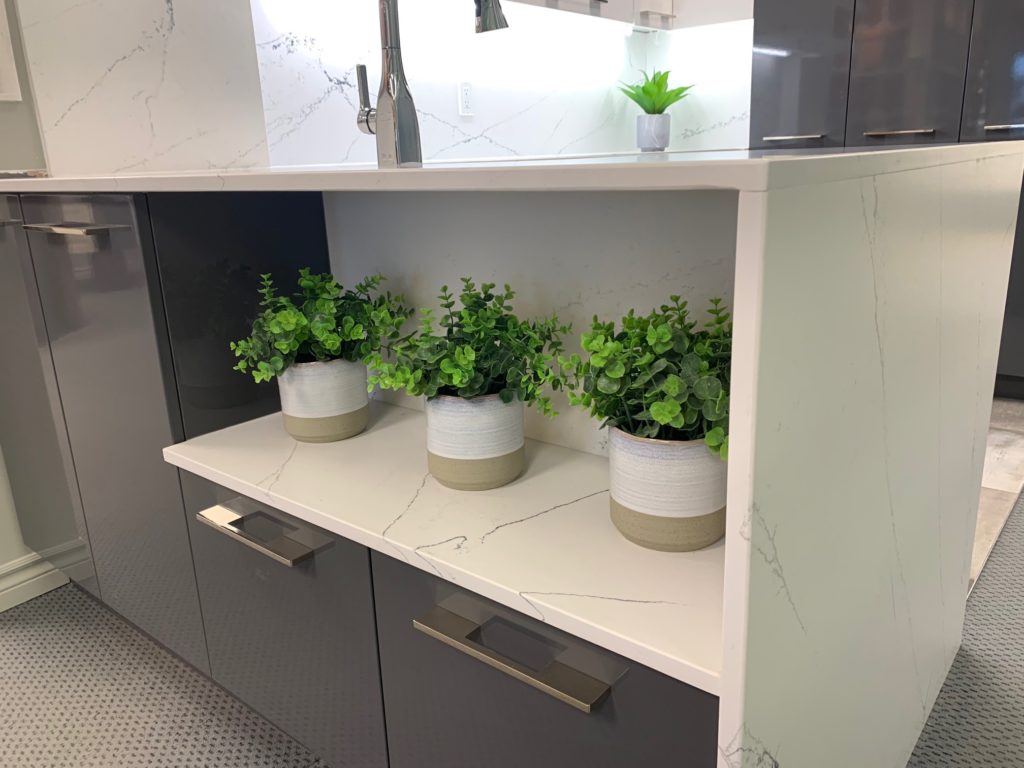 Let it grow: Add more plant life indoors/fresh florals in your space. Houseplants have been proven to improve concentration and productivity, reduce stress levels and boost your mood. This quartz cubby for plants is a fun addition to any kitchen space. Added bonus – the quartz is super easy to keep clean and protects the cabinets from any water or dirt that may find its way out of the pot.
An early spring-clean: Why wait, and why stress? Getting a head-start on your kitchen deep-clean for a space that looks and feel amazing! Check out this list of Top Spring Cleaning Tricks to make the whole process go smoother.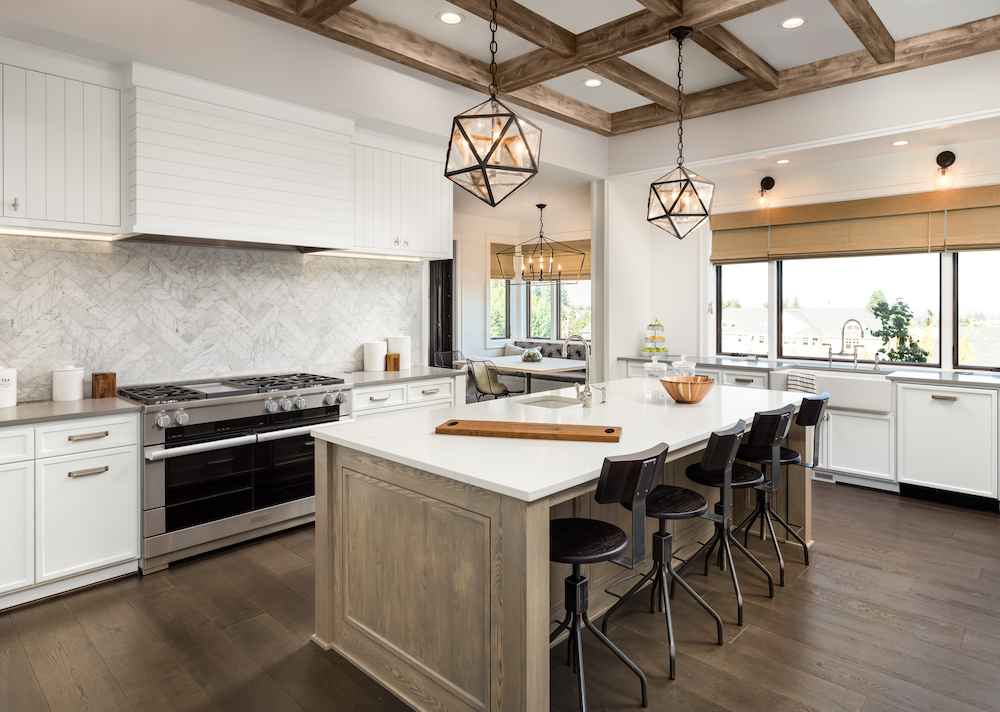 Treat yourself to a large accent piece: Want to make your room feel bigger without spending tons of money? A large accent piece/focal point, like a fun lighting fixture, a painting, a simple sculpture or a vase full of fresh flowers, can completely change how a room feels, without changing anything structurally.
A Fresh Palette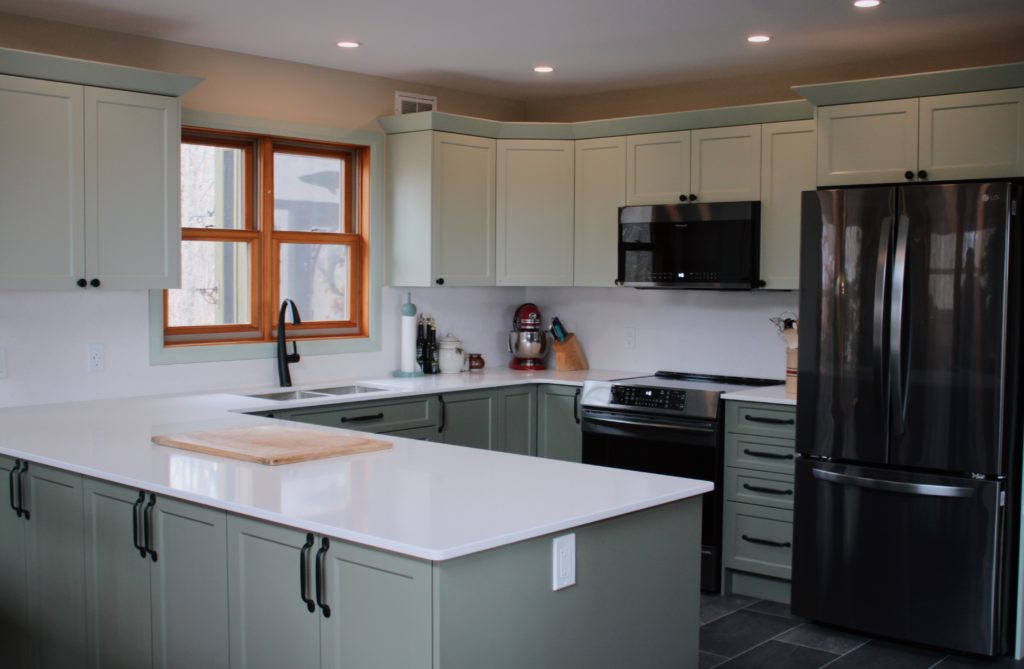 Benjamin Moore – Douglas Fir (2028-20)

Benjamin Moore – Apples and Pears (395)

Green, once perceived as a dated colour, has been growing in popularity in the last few years and is now a kitchen trend. Its main appeal is the timeless and soothing effect it brings into a space. Subdued shades have been the standard, but colour experts have predicted that unexpected greens – such as Douglas Fir and Apples and Pears – will gain popularity this year.
Or Just a Glimmer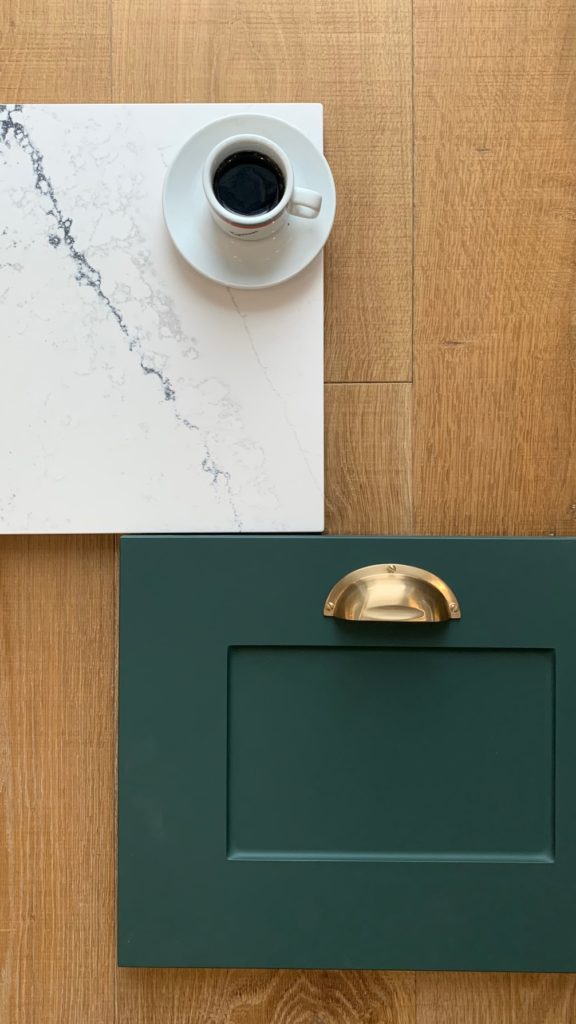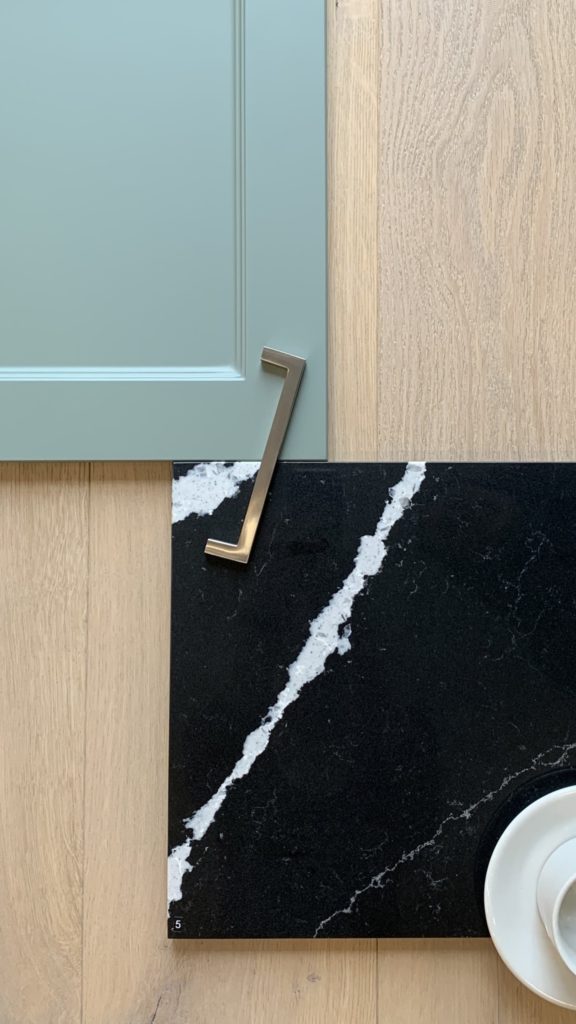 Adding Silver or Gold hardware (i.e. cupboard and drawer handles, a new faucet) can breathe a whole new life into your space! Consider combining that with a fresh coat of paint on the cabinets, or one accent wall in the rich colour of your choice. It could be just what is needed to find equal parts happiness and inspiration in your kitchen space.
Revisit The Recipe Book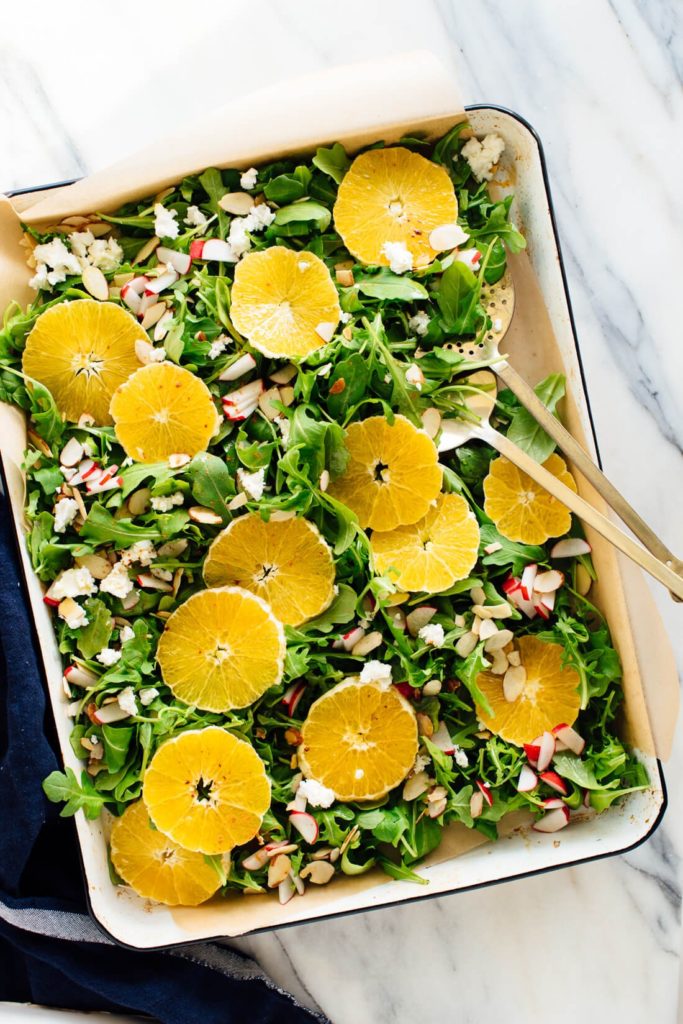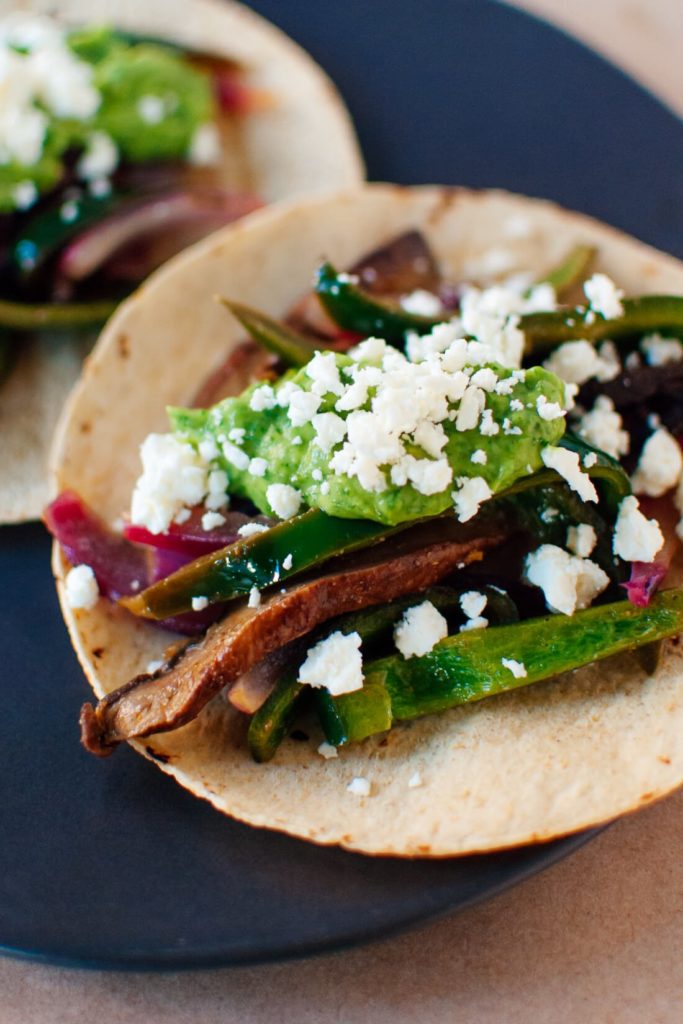 Just for fun: here are some exciting recipes for you to try out this March! Our favourites are the Vibrant Orange & Arugula Salad and the Portobello and Poblano Fajitas, but there are tons of recipes for you to try below if those don't hit. Let us know how it goes!
31 Seasonal Recipes to Cook in March
The team at Hawthorne Kitchens Kingston wishes lots of luck in making your kitchen a happy place this March. If need a little extra "good luck", just reach out! We're excited to work with you.