Do you have a creative "burst of energy" you're wanting to unleash this spring?
This could be a perfect time to start planning that custom kitchen.
When it comes to renovation work, we provide clients with a truly personalized experience called 'Renovations Your Way'. It's a process divided into gold, silver and bronze service packages, which can be found here. We welcome clients to browse the package and discover which package is right for you! All you truly need is a vision, a design idea and a set budget, and we can make the rest of the magic happen.
If you're working with a small space or limited budget and need a bit more inspiration to visualize the possibilities, here's a great list of ideas to show you that anything is possible. Enjoy.
Nothing Beats a Fresh Coat of Paint.
It's true! A simple coat of paint freshens up a space by covering up dust and other signs of wear an old paint colour carries. Fresh paint energizes the space with a bright outlook, a new view and the satisfaction of a job well done.
More dramatic, energized shades have returned for 2023 after a subdued couple of years. Warmer Neutrals, ravishing red, greens of all kinds and bold accent shades are in, and are deemed timeless. Here are a few examples to give you an idea of what's possible!
Simple Ideas, Big Impact.
Utilize Upper Wall Space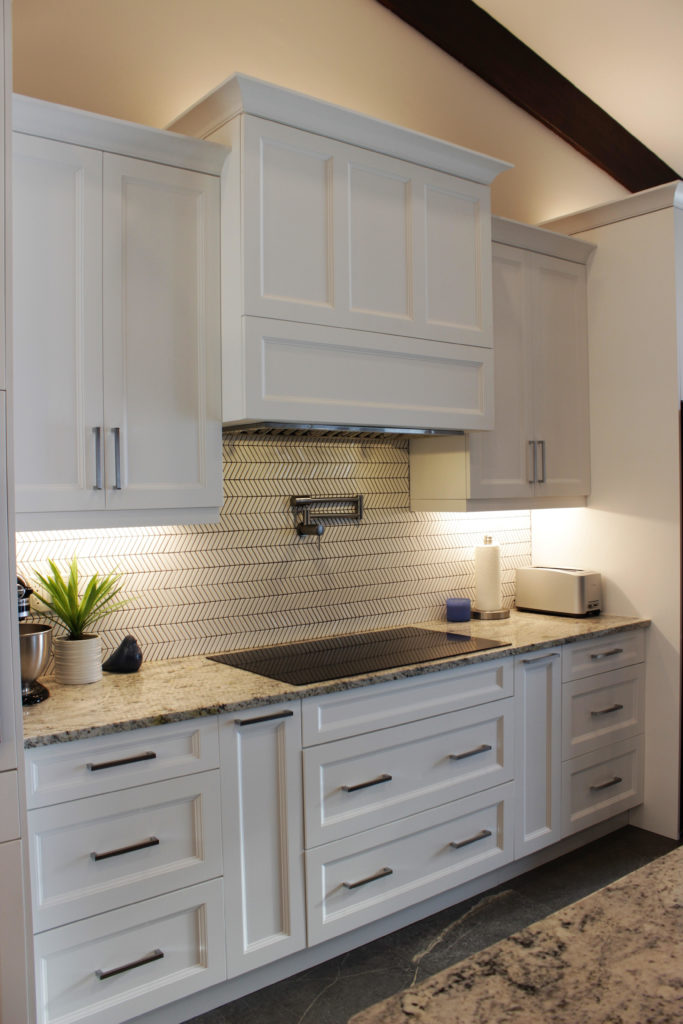 You can use the upper part of a kitchen wall to save space (and funds) that you can use for other improvements. Higher shelves, pot racks and hanging mugs can make your kitchen look larger. The ceiling is the limit, really!
Open Things Up With a Mirrored or Tiled Backsplash.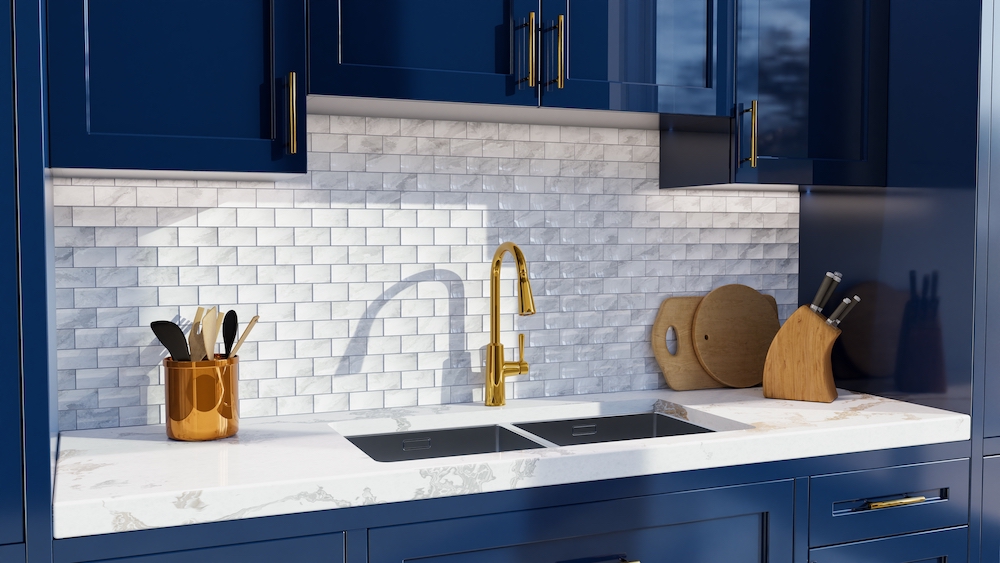 Mirrors and tiles can do wonders to help open up a small space and project more natural light. When there is minimal light in a kitchen, a revamped backsplash could have what it takes to transform the space.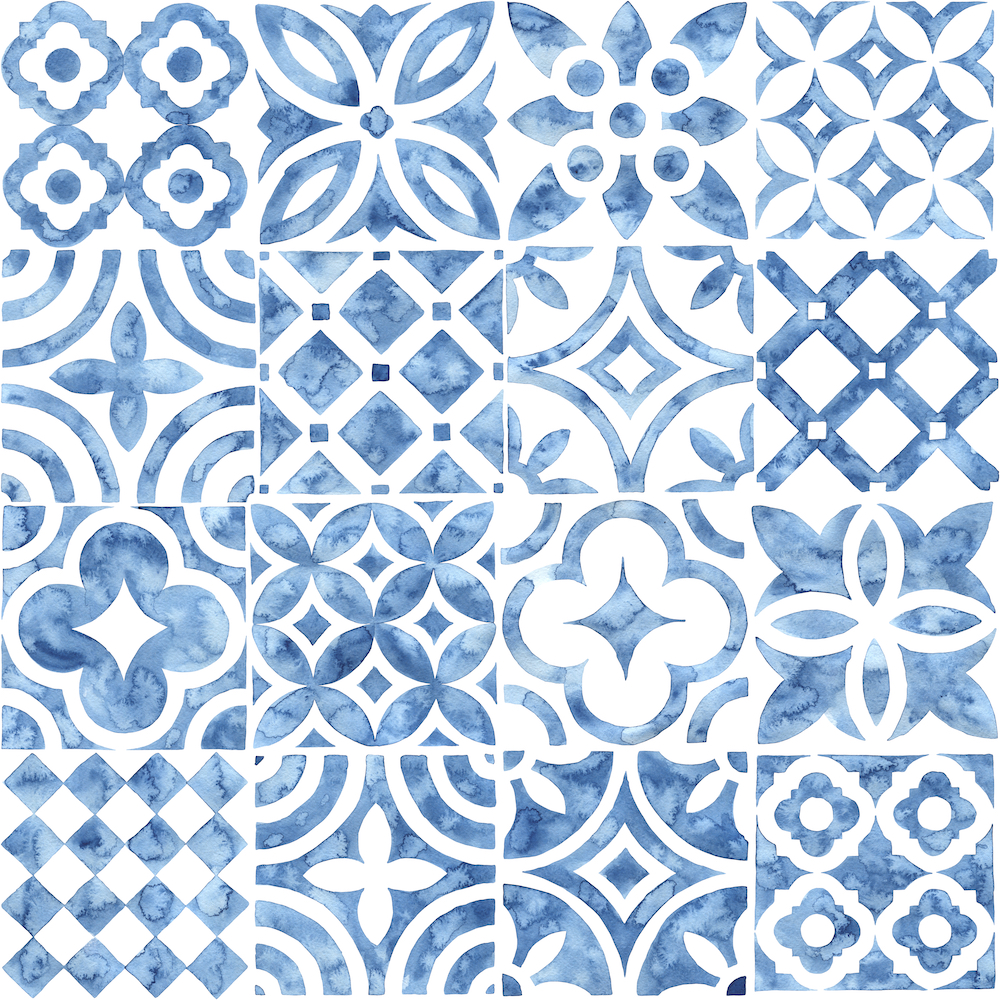 Add Depth with a Patterned Floor.
Patterns are powerful, and can look amazing. A patterned, tiled floor can give the illusion of a larger space.
The Hidden Benefit of a Tiny Sink.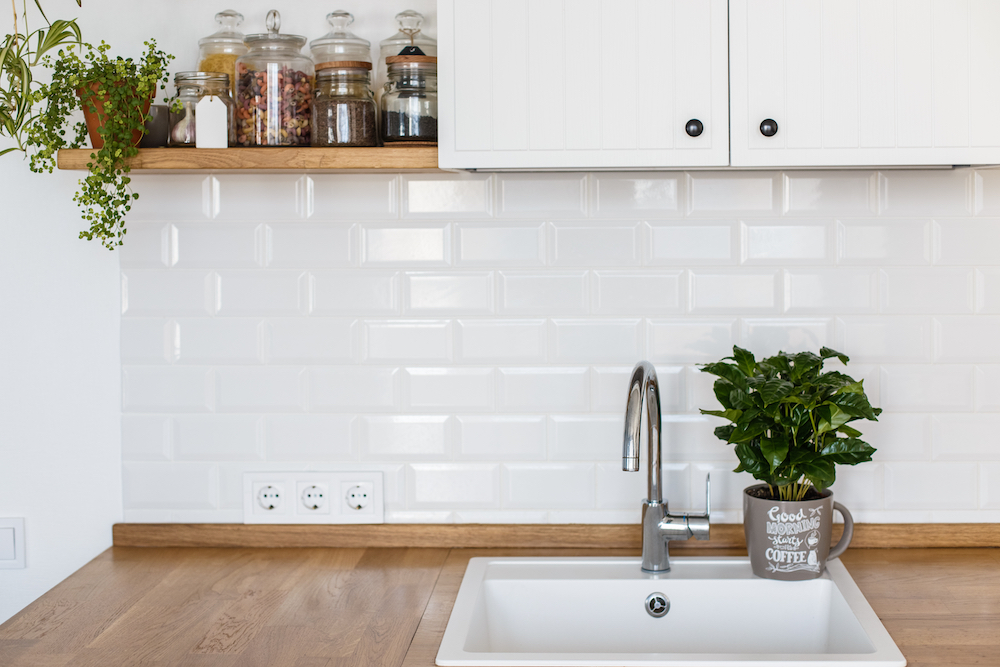 A large, deep sink is attractive – especially if you need to hide some dishes! However, a small sink can be well worth it for the versatility. You can purchase a sink cover and the sink can double as an area for food prep. This is a great way to utilize every inch in a smaller space efficiently, while keeping things looking sleeker than ever.
Step excitedly into spring and your next project with these simple tips! If you need any advice or assistance, just reach out. We're excited to work with you. No matter the scale of your project, the professionals at Hawthorne Kitchens Kingston can't wait to help bring your vision to life in a way that suits your lifestyle.